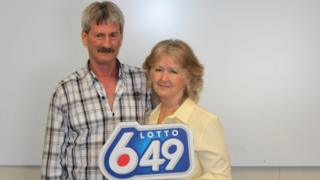 A couple from Edmonton, Canada are definitely feeling the luck as they jackpotted the recent Lotto 649 making it their 3rd big win for the popular Canadian lotto.
Barbara and Douglas Fink have been playing lotto 649 since they can remember, "I've been playing for ages, I don't remember the first time we bought a lotto 649 ticket but I definitely remember the last!" said a jubilant Douglas when we spoke to him.
Their two previous lotto 649 windfalls they received were not jackpots but significant amounts that you or I would be happy with: In 1989 the couple shared a tier 2 $128,000 win with their friends, "we played group games back then & were more than happy to split the sum amongst our friends". Then followed a dry spell for Douglas and his family as they went an incredible 21 years WITHOUT winning the lotto 649!
It was not until 2010 that the couple won $100,000, this time having to split the cash only between themselves. Then, most recently, in February 2017 the couple finally jackpotted the lotto 649 to take home a sweet $8.1 million!
The biggest of all their wins and the only one that they don't have to share with anyone. It's true what they say, third time is certainly the charm! To makes things even better, the winning lotto 649 ticket was even a free play ticket that they won from a previous draw! When you're on a roll you're on a roll, and what better roll to be on than a winning the lotto 649 roll.
When we spoke to the lucky lotto 649 winners they said that they had a few things planned already to do with their new found wealth, " family comes first", said Mrs. Fink, not wanting to divulge what they'll buy, but we did manage to get them to disclose their plans for a new home, car and ensure that their families are looked after.
We wish them good luck for the future & of course, we asked them to send us their picks for the upcoming lotto 649 on the 13th of May 2017 with a jackpot prize of 5,000,000 CAD.
For more info about Canadian Lotto 649, results, news, rules and tickets click here.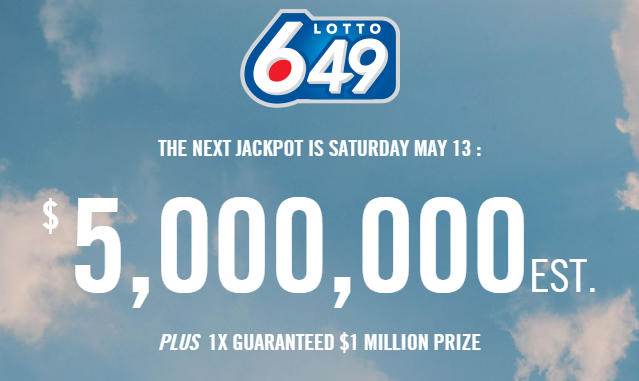 Learn More about Canadian Lotto 6/49