Bitplay Club – An Innovative Bitcoin Lottery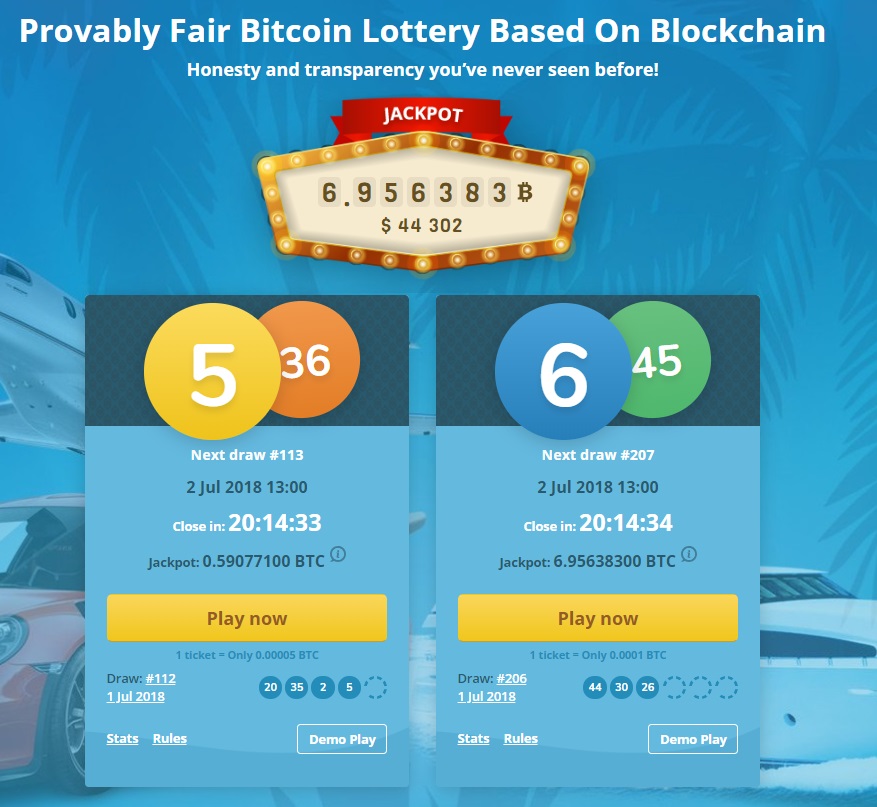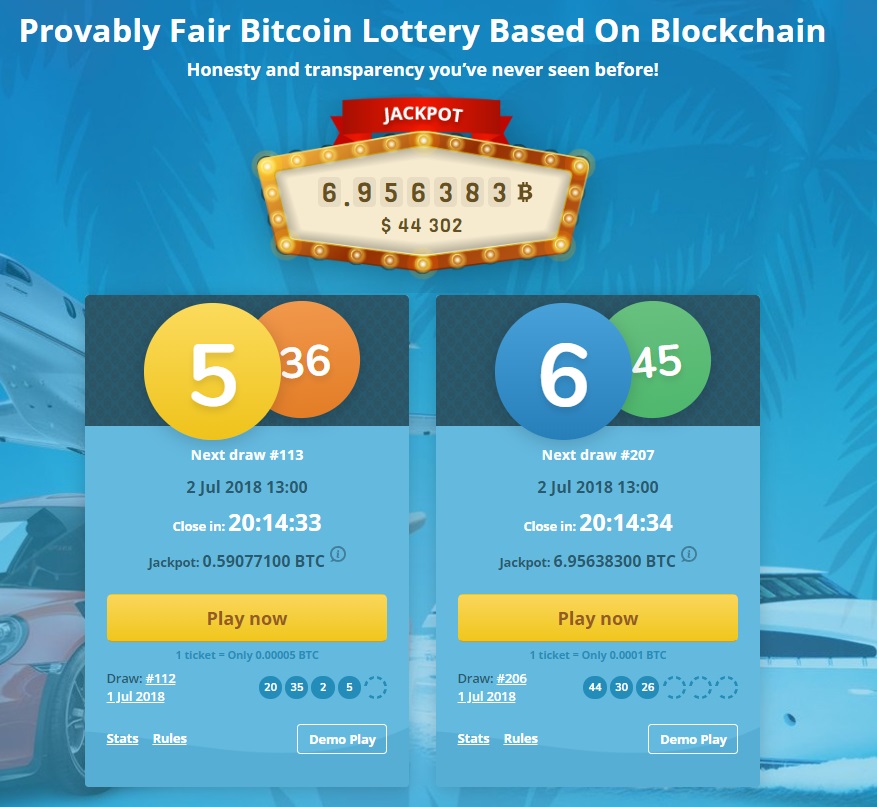 Bitplay Club Review
A lot of people are aware of the changes that blockchain technology has brought about. It has revolutionized a number of industries and the gambling market is also one of them. Thanks to the incorporation of this technology, gambling has become more transparent secure. This is one of the primary reasons why a number of casinos, companies and gambling platforms have come up with games in the crypto-domain in recent months. With this technology, these platforms can provide unbiased, fair gambling in a streamlined way. Amongst the various cryptocurrencies out there based on blockchain, Bitcoin is the most popular and well-recognized.
To Play Lotto Online Now From Anywhere in The World >> Click Here <<
Therefore, Bitplay Club lottery Bitcoin lottery has been introduced, which is a chance based game that's designed on the principles of the old lottery system. This particular lottery has gained a lot of popularity as it is quite straightforward, but offers good odds and both young and old people are participating in it.
How to Get Started?
In order to start playing Bitplay Club, you first need to deposit Bitcoins by making use of the direct BTC deposit option. You need to bear in mind that you need to wait a while after depositing because it takes time for the deposit to show because there are 3 blockchain confirmations that are made. Deposits can also be made via Altcoins, which is also another cryptocurrency. The Altcoins are automatically converted into Bitcoins through the system. Once the cryptocurrency is deposited, you can buy the tickets without any hassle whatsoever. In addition, there is absolutely no limit to the number of tickets that you buy for the same draw.
Once you become a registered user, you have the option of playing the 5-36 lottery, which allows you to manually choose the numbers. But, if you don't want to select the numbers on your own, you can go with the automated system and leave the numbers to chance. 5 numbers will be randomly selected by the system. You can also choose to play the 6-45 lottery if you want and this involves choosing six numbers. Regardless, both lotteries give you the opportunity to play for the jackpot. One of the best things about playing on Bitplay Club is that every activity on the website is recorded and the transactions can be checked on Blockchain website. As far as the results are concerned, they can be checked by the players on the draws history page.
Another great thing about the Bitplay Club is that they have come up with a demo game to teach new users how to play this unique lottery. First time users can try their hand at the demo game in order to get an idea of how to play. Once they understand, they can register themselves on the website and then play the actual game by investing. It should be noted that Bitplay Club allows a player to have only one account. If multiple accounts are created, they will be automatically deactivated. Apart from that, there is a referral program offered at the website. 5% referral commission can be earned by the users from the ticket price of the referred player.
Daily commissions can be earned if you decide to refer a greater number of players. Bitplay Club requests all players to employ fair practices when using this referral program. If your ticket does end up winning the prize, your winnings will be credited automatically to your account balance. The balance can be withdrawn into the BTC wallet or can also be used for making more purchases on the website, as per your preference.
Highlighted below are some of the key features of Bitplay Club that players are interested in knowing:
Classic Design
First things first, in order to keep things simple, Bitplay Club uses a lottery model in which players are required to guess the numbers that will be chosen in the draw.
Cryptocurrency-Based
As compared to the numerous other lotteries out there that are exclusively based on fiat currencies, Bitplay Club utilizes the popular cryptocurrency, Bitcoin, for doling out all of its rewards and incentives.
Good Rewards
According to Bitplay Club, winners of each game are rewarded with substantial monetary remunerations, but it should be noted that these are all delivered in the form of digital Bitcoin currency.
Thus, this means that the actual winnings the players get will be subject to the price of Bitcoin, which tends to fluctuate on a regular basis.
Transparency
As this particular gaming platform has been developed on blockchain technology, it means that here is absolutely no chance of any foul play or fraud as the system is completely transparent.
Open Source
As mentioned above, Bitplay Club has a transparent system, but in order to ensure that all of the results and draws are entirely fair, independent developers are free to check out the website's API and also search it for any inbuilt signs of favoritism or biases.
Random Number Generation
The Random Number Generation that's conducted on Bitplay Club is by making use of certain data blocks that are found within the blockchain.
Constant Innovation
In order to ensure that all players are able to enjoy a great gaming experience, Bitplay Club states that they are constantly updating their system.
Daily Games
One of the most notable things about the website is that a draw is conducted on a daily basis. Furthermore, Bitplay Club also offers a variant of the classic lottery game, which is referred to as the 'system game'. In this game, players can choose the numbers, which are then entered into a computer for generating a series of different combinations that could possibly be drawn.
Apart from these features, you should know that residents of Canada and the United States cannot participate in any games on this website. There are no other restrictions. As far as customer support is concerned, there is no information about their location or any numbers provided. An email address is given for contacting them. In a nutshell, Bitplay Club is a fun and reliable online game, especially for those who are interested in Bitcoins. The odds are good and winning can be anonymous, which are all plus points.