If you explore the Internet, you will come across many lottery strategy tips, for example playing in a group. There are sites on how to become an Oz Lotto or Powerball winner, or other lottery games around the globe.
In regard to drawings, lottery is almost random at all times, as well as unpredictable; any set of numbers will possibly be pulled. However, this does not signify that you cannot implement any strategy when playing the lottery next time.
You may also like: What to do If You Win a Lottery?
---
Play Oz Lotto Online: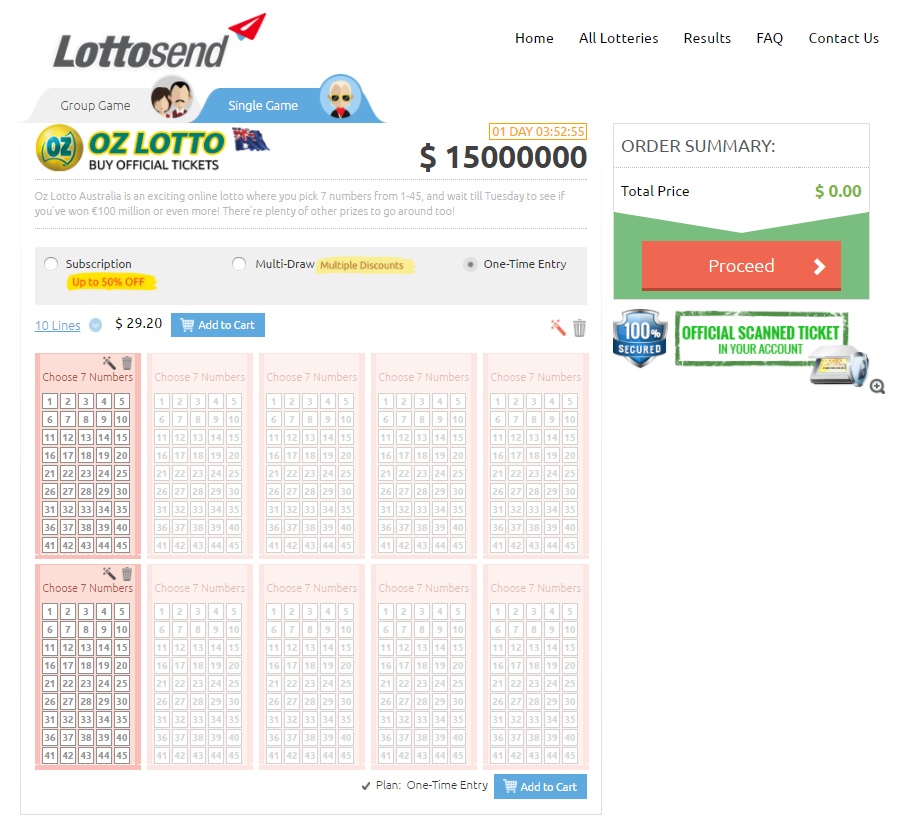 ---
General Lottery Strategy
Mostly, the numbers you select when playing the lottery are not going to alter your chances of winning a prize. Actually, in most games, purchasing more tickets or joining a group is the only method of raising your odds of being a prizewinner!
However, you should not pay equal attention to all the numbers. This is because, even though each number has equal chances of being picked, the quantity you can anticipate to win if you are fortunate enough to hit a jackpot by utilizing those figures can vary.
This is because jackpots are divided, in case there is more than a single winning ticket and not all numbers have equal chances of being played. Generally, players will possibly choose numbers 31 or less.
The reason is that a lot of players utilize dates that are important in their lives such as birthdays, anniversaries, etc. to fill out their figures. In a huge drawing where very many tickets have been sold, it is likely that there will be duplicate tickets for many combinations consisting of just dates or dates with one other figure.
When drawings for these combinations occur, normally, a jackpot will be divided in several ways.
There is an easy solution to this; ensure you play a minimum of two high numbers when playing your lottery tickets! This will be sufficient to offer you a slim chance of replicating another person's numbers.
It is possible for you to do this by personally selecting the numbers or playing numbers randomly, picked by a computer. These methods will not raise your winning chances; however, your odds of retaining a huger part of a jackpot you hit are going to improve.