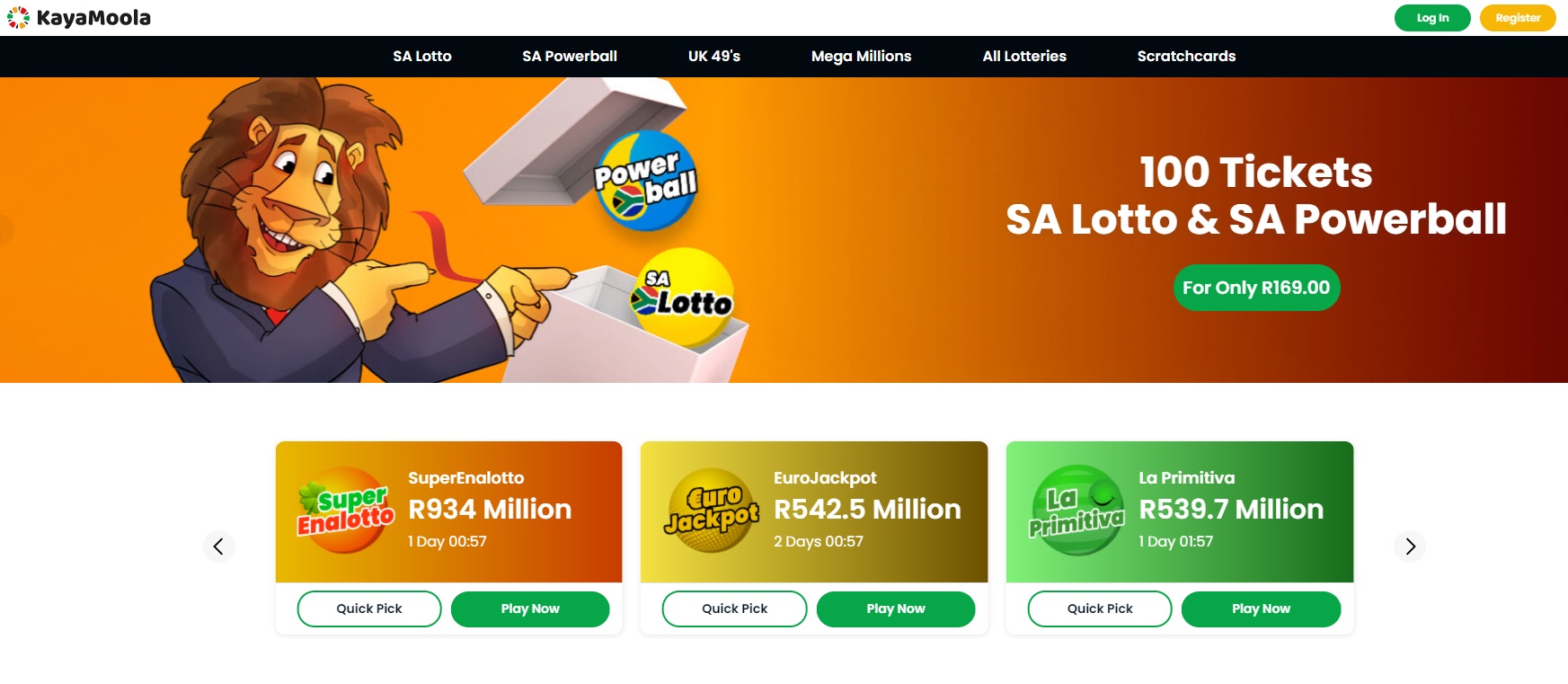 KayaMoola Review
The new technology is all about making your life easy and with today's KayaMoola review, I am going to tell you how this platform is making your life even more convenient. So, you could be someone thinking about an online activity that could make you money. Now, you have many different options to choose from. You can go on different types of websites and start making money. Of course, you will require some initial investment in order to start your journey. What if you want to invest in multiple activities? Should you have to sign up on 10 different websites?
To Play Lotto Online Now From Anywhere in The World >> Click Here <<
That's where KayaMoola comes in. This company will make your life easy by providing you with many different ways to make money right on its platform. Whether you are looking to wager some money on a particular sport, buy a lottery ticket, scratch a card or play some slot games, you will have them all in the same place for you. This is the place where you will find something to do at all times. If you are thinking about signing up with the company, it is best that you read this complete review.
| | |
| --- | --- |
| Company | KayaMoola |
| Website | https://www.kayamoola.co.za |
| Licensed | Yes |
| Regulated | Yes |
| Services | Sports Betting, Lottery, Casino, Scratch Cards |
| Region | South Africa |
| Security | 256-bit Encryption |
| Customer Support | 24/5 |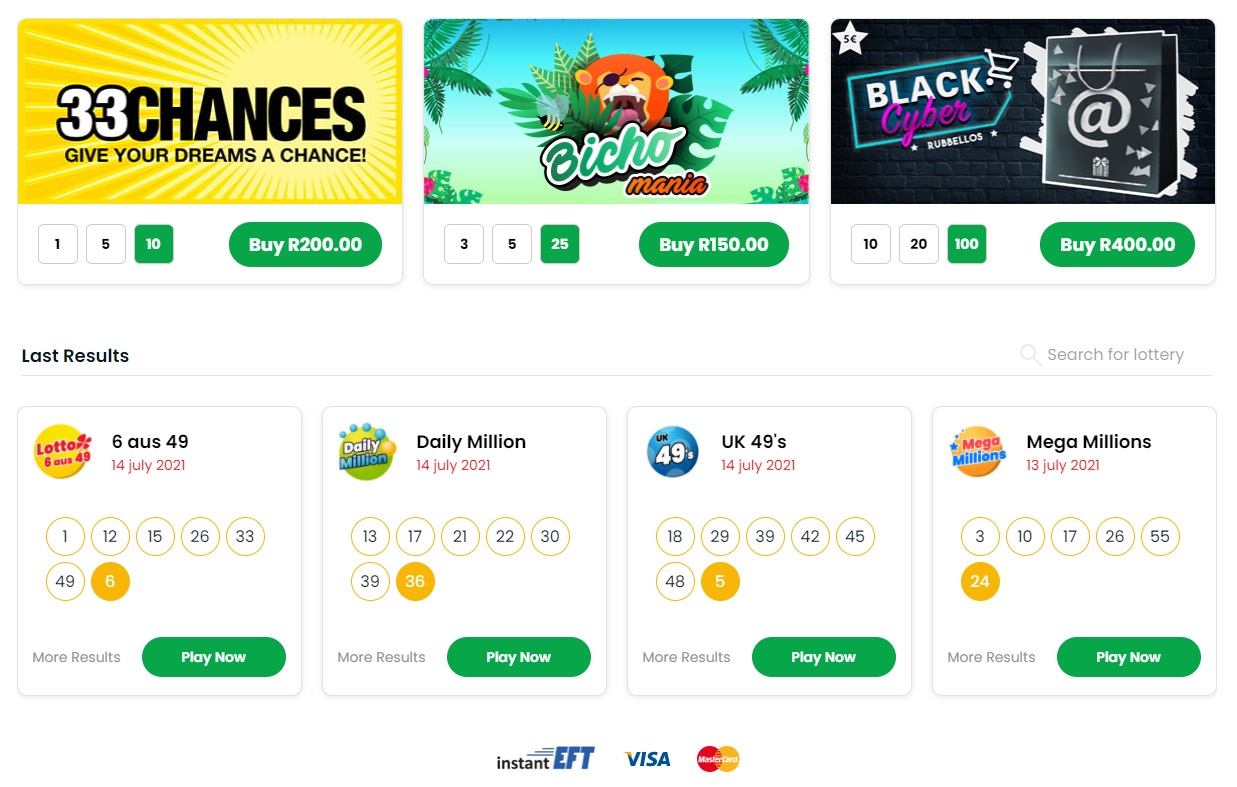 Fair and Square Play
The first thing that I have to admire about KayaMoola is that everything is pretty fair and square on this website. A lot of new people, who are about to join the online gambling or betting world, are worried about this particular issue. They are very correct to worry about such an issue because it can become quite common when you are in the wrong place. There is a whole bunch of online platforms that are not doing anything for you more than scamming you. On the other hand, some platforms will not tell you everything in advance. You get shocked with some fees and service charges at the eleventh hour.
If you want to be safe from these issues, you have to make sure that you sign up with the right company. This is where I think the value of KayaMoola is really proven. The company is quite straightforward with all of its policies and fees. If there is a fee associated with any of your actions, they will tell you beforehand. Fees and services charges are things you should know specifically when you are betting on sports. Every penny you spend counts because it could increase or decrease the profit you are going to make on your bet. In the case of KayaMoola, you will never have to worry about surprises because the company will tell you about its service charges and fees in time.
Safety for All Users
Are you thinking about signing up with the company to place bets on your favorite sports? Do you want to open an account because you want to participate in every casino game there is? If you like casino games, you will find plenty of them on this website. The best thing is that you can fund your account easily and participate in them conveniently. You can also scratch cards and make money if you are lucky. However, while funding your account for playing games or placing more bets on the sports of your choice, you will have to provide some banking information.
When you give out your personal and banking information on a website, you have to be sure about safety features. If there are not security measures being taken by the company, there is no reason for you to sign up with it. Keep in mind that if the company loses your information and it gets into the hands of a hacker or terrorist, you will not really like it. When you sign up with KayaMoola, you will have peace of mind that every piece of data that you provide on the website is safe. The company has 256-bit encryption in place, which guarantees that your data is protected against any cyber security issues and hacking threats.
Odds Are Great
When the odds are high, you have lower chances of winning a bet. However, at the same time, you have to know that higher odds mean huge payouts. When your odds are not high, you have high chances of winning the bets that you are placing on your favorite sports. However, the issue with such an approach is that you will not be able to make much money from such bets. This is why, you always have to make sure that you sign up with a company that can offer you some great odds. These odds should be high so you can make money on your winnings. At the same time, they should not be so high that winning the bet seems nearly impossible to you.
I think KayaMoola find a perfect balance between high and low odds. You know you have a chance of winning the bet and you also have the odds high enough to offer you some great returns. On the other hand, there are companies with such high odds that winning with them seems nearly impossible. And of course, you don't want to spend your money on bets where the odds are very low because you will not be able to make much money. In the end, I have to admit that KayaMoola has learned how to offer a perfect balance of odds that keeps you interested and offers you great returns on your betting investments.
Registered and Licensed Business
You might think that these things should not be considered a strength of a company because they are supposed to have these factors in place always. However, the issue with the modern online world is that you can open a website without any issues. Anyone can have their own website today, which also means that there are people who are not really proper businesses, but they do have their own websites. You sign up with them to bet on sports, participate in lotteries, scratch cards, etc. but you get nothing. You spend money and they take away your money and disappear.
That's not going to happen to you ever if you make sure that you are signing up with the right company. The right company, in this instance, is a company that has proper licensing and registration in place. It is unfortunate that not all companies on the internet that provide similar services have their licensing and registration in place. KayaMoola, on the other hand, is a properly registered business with the license to provide its services. In other words, you are signing up on a platform that has gone through the legal procedures to offer its services. It is not some subpar platform designed to take your money from you.
Regulated Company
In addition to licensing and registration, you also have to give it to KayaMoola for being a regulated company. A regulated company is one that has a third party looking into its financial matters. This means the company is regulated for its financial activities to ensure that it is providing fair and transparent services to everyone. If there is anything wrong with its service, the regulating authority has the power to seal the company shut. This means the company cannot provide its services anymore. However, not all the companies go for this particular option because they are not very clean in their financial matters.
You will be happy to know that KayaMoola is properly regulated for all of its financial services. It provides its services to hundreds and thousands of people every single day. It considers itself liable and responsible for the type of experience you get while you participate in various activities with it. For that reason, it has proper regulation in place that should give you peace of mind that you are on a safe platform and nothing wrong will happen to you or the money that you have deposited in your account.
Dedicated to the People of South Africa
If you live in South Africa, you are going to love this particular point. You don't find many online companies that provide their services to South Africa and this region. There are companies that serve a worldwide audience. For this reason, when you sign up with them, you don't get the experience that you are expecting. On the other hand, KayaMoola is dedicated to the people of South Africa and their likes when it comes to playing lotteries, sports betting, scratching cards, and enjoying casino games. If you are someone who lives in South Africa, you will hardly find another platform that has been personalized to your specific needs.
This means the company you are signing up with is there in your country. If you need help with anything, you can get that without any issues. You have KayaMoola located in your country so you can trust it more than any other company out there that is located on the other side of the world. Keep in mind that since the company is licensed to provide its services in South Africa, people from other countries and regions cannot sign up with it. So, are you someone who has been living in South Africa for a long time and looking for a way to enjoy your time? If that's the case, I am sure you are going to love being with KayaMoola.
One Platform for All Your Needs
There are so many different platforms where you can go for different types of betting, lotteries, casino games, etc. However, the issue if you choose to go to all of those websites is that you will make things difficult for yourself. You will not be able to remember how many different places you have put your money in. At the same time, you have to remember the passwords to all of those website. Furthermore, it is quite difficult to keep switching from one website to another website to get the update on your activities. On the other hand, when you sign up with KayaMoola, you have all your betting, scratch gard, and casino game needs in one place.
KayaMoola is a hub of these activities. Are you looking to scratch cards and win huge prizes? You will find plenty of these cards on this website. The best thing is that you can win some huge prizes from these cards. In addition to that, you can participate in a variety of lottery types from all over the world. This is what you are going to like i.e. you can participate in these lotteries that are not just regional but international in nature. In other words, you have the chances of winning millions of dollars by participating in these lotteries. Also, you can be a part of the many online card, roulette, and slot games because a complete casino module is also a part of KayaMoola.
That's something you will hardly find on any other website. In most cases, I have noticed that a lottery website only offers you lotteries from around the world. If you are on a casino website, you can play slot games, scratch cards, and various other casino games. If you want to place bets on sports, you have to be on a sportsbook. With KayaMoola, you don't have to be anywhere. You can just be on KayaMoola and participate in all of these activities without any issues at all. That's what makes this platform better than most others out there.
Final Thoughts
Today, it has become a necessity for people to make money in addition to what they are already making from their jobs. However, finding different places and signing up with them one by one can be cumbersome. If you live in South Africa and want a platform that is dedicated to your gambling, casino games, sports betting, and lottery needs, I am sure you are going to find all of that in the same place with KayaMoola.