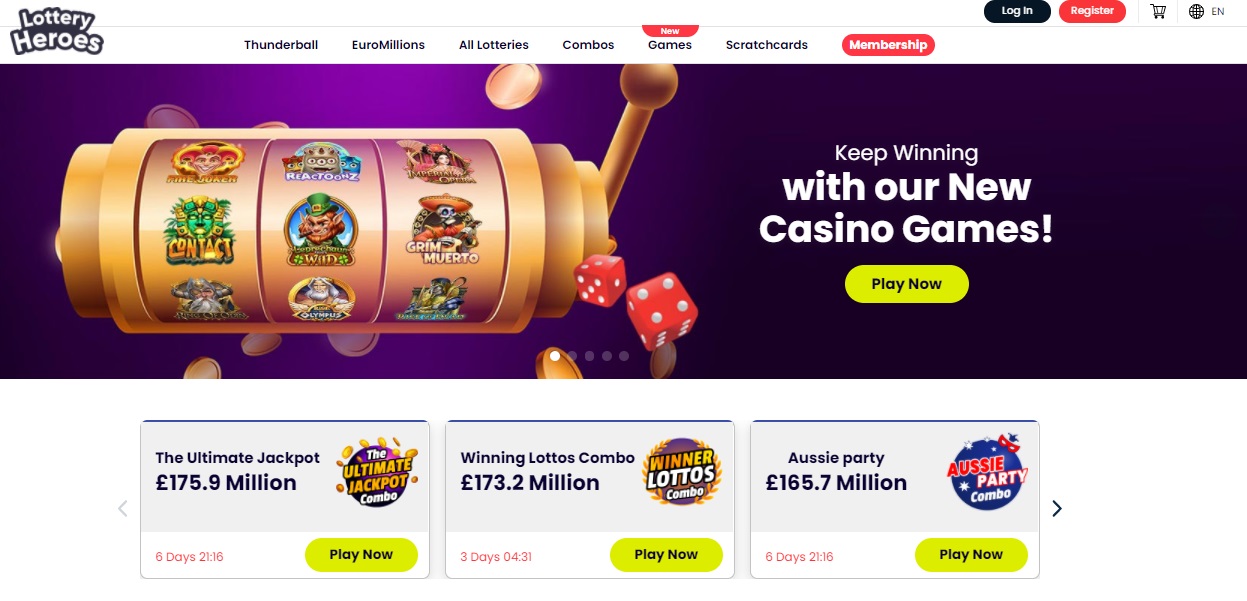 Lottery Heroes Review


Do you like playing the lottery? Have you ever thought about winning millions of dollars in one go? It may sound impossible, but the fact is that there are thousands of people in the world who have accomplished this feat. Of course, the odds of winning are tough, but how will it ever happen if you don't try? There was a time when participating in a lottery was not that simple. It required some time and effort on your part and people easily got discouraged when they didn't win. However, things have changed a lot since then. Technology has progressed rapidly and thanks to the internet, there have been a lot of changes.
These also apply to the way you play the lottery. There was a time when you had to go to a store for buying a lottery ticket, but not anymore. Nowadays, it is possible to participate in lotteries all around the world without stepping out of your home at all. That's right; you don't just have the opportunity to win jackpots of lotteries in your own country, but also the ones in other countries. This means that some of the top lotteries in the world, such as the Powerball, Mega Millions or Euro Millions are also accessible.
But, how do you play? In order to get started, you will have to find a lottery operator that's ready to purchase tickets on your behalf. Sure, they will charge a commission for their service, but it is definitely worth it because it gives you the chance to participate in a ton of lotteries and also lets you play without having to go through the hassle of having to buy lottery tickets and all. Plus, online lottery operators provide a ton of other features and perks that can make it a good experience for everyone involved.
How do you find a lottery operator? It is not that difficult to find anything online these days. All you have to do is run a simple Google search and you will find the answer. There are literally hundreds of lottery operators offering their services and new ones keep on popping up on a regular basis. Suffice it to say, you will not run short on options when you wish to find a lottery operator. However, if you have done any research, then you are probably aware of the fake operators that are only interested in scamming people.
Therefore, you have to exercise caution and not just sign up with any operator you come across. Before you register with one, you should take a close look to see exactly who they are and what they offer. Lottery Heroes is one of the options at your disposal when you are hunting for a legitimate lottery service. But, is it really authentic or just pretending to be one? How can you make sure? Find out as much as possible about them.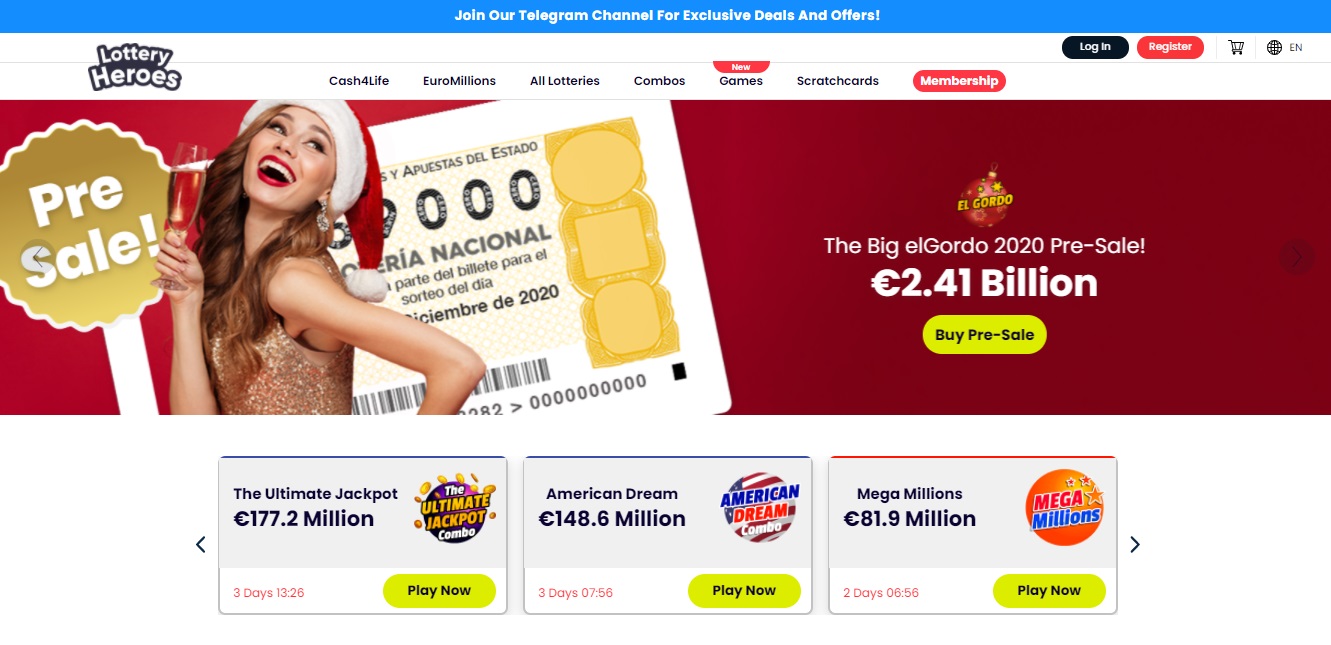 An Overview of Lottery Heroes
In simple terms, Lottery Heroes serves as a lottery agent and this digital lotto platform has soared to new heights of popularity in a relatively short amount of time. Experts are regarding it as one of the best newly-established lottery solutions that can be found online these days and for good reason. Purple Rain N.V is the company that founded Lottery Heroes just last year, in 2019, and they have been granted a proper and legitimate gaming license by the Government of Curacao. The license number is mentioned on their website and can easily be verified by anyone who has doubts about their legitimacy.
The primary role of Lottery Heroes is to be the mediator between the player and a huge compilation of some of the biggest lotteries in the world. Not only do they offer you plenty of lotteries, but they have also put together some other form of online gaming tools that can be fun to try out. This is always an option for you in case you are not able to succeed in your lottery venture. Furthermore, Lottery Heroes gives its players the option of playing a single lotto or several lotteries at the same time with the help of the Syndicate and Combos options.
A great way of familiarizing yourself with Lottery Heroes is to purchase a virtual Scratchcard from them. This is very much like a digital ticket for the lottery. The lottery operator is offering more than 10 varieties of these cards and some of the exemplary ones include Raid the Piggy Bank, Horse Shoe Scratch, Bicho Mania, Black Cyber and 33 Chances.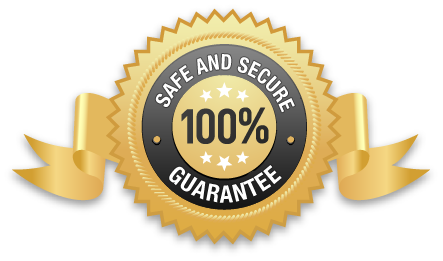 Is Lottery Heroes Legitimate?
Indeed, Lottery Heroes is a legitimate digital platform for playing the lottery. It provides lottery players with a number of opportunities for accumulating winning results. They don't just enable you to participate in the top lotteries in the world, but also give you the opportunity of trying out other games that let you win prizes. You can try your luck with a virtual Scratchcard and use other handy tools and apps. People can also try out different combinations of lotteries, select their own winning numbers or even let the digitized system make the choice for them.
However, the most reassuring fact about Lottery Heroes that confirms its legitimacy and authenticity is that it is governed and controlled by a licensed and registered company i.e. Purple Rain N.V. This is a fully-owned subsidiary firm of 'BEM Blackdiamond Evolve Marketing Limited' which is legally registered in Cyprus. Lottery Heroes has also added support options for their clients and they do everything in their power to help their clients in achieving virtual lottery success. They don't leave anything to chance here and follow everything with mathematical precision.
How do You Get Started with Lottery Heroes?
An appealing fact about Lottery Heroes is that using their services is simple and straightforward. They have not made anything complicated, which can often deter newcomers because they don't understand what to do. This is not a problem you have to face with this lottery agent because clients' convenience is their topmost priority. You can play one or multiple lotteries with this agent without any hassle. The only difference you need to understand is between the different types of games provided. Otherwise, everything is easy to figure out. There are some simple steps that you have to follow in order to get started with Lottery Heroes, which are:
Step 1: The first thing you have to do is choose the jackpot that you wish to participate in. Multiple options are available and you can explore each option to decide which one you want to try out.
Step 2: After you have decided which lottery you want to play, you now need to select the style. You can play single or you can try a combo offer i.e. participate in multiple lotteries together. Lastly, you can also participate in a syndicate in which people pool in their money together for participating in a lottery.
Step 3: The third step you have to take is to finalize your purchase of tickets, make the payment and then wait for the draw to happen.
Step 4: The last thing that you are required to do is to check real-time updates of the winning numbers. The prizes will be deposited in your personal account if you win something.
If you want to participate in a Syndicate game, the process is also simple to follow. Syndicate is also a variation of the lottery in which you don't have to buy a single ticket from every lottery that you wish to participate in. Instead, several players come together to buy a group ticket.
The steps that you have to follow in this regard are:
Step 1: First things first, you need to pick the lottery you want to participate in.
Step 2: Decide the number of shares that you wish to purchase as part of the lottery syndicate. It is up to you to decide how many shares you want. Generally, the more you purchase, the higher your chances of winning.
Step 3: Lastly, you have to select the number of draws that you wish to participate in. This can be a single try or you can purchase participation in several draws over the course of 1 to 4 weeks. It means that you don't have to buy a ticket again and again and it will just be bought on your behalf each time.
Lottery Heroes also gives its clients the option of choosing the Combo game. This means that you don't participate in just one syndicate. Instead, you have the option of participating in multiple syndicates, all at the same time. This can increase your odds of winning a prize significantly, a fact that is definitely not lost on lottery players. You will be able to play for several jackpots at the same time. How to play a combo?
These are the steps to follow:
Step 1: There is a complete list of available combos that you will find on the Lottery Heroes website. You can go over each option and choose one according to your preference.
Step 2: Here, you should take a look at the featured syndicates by clicking on the Info button.
Step 3: At the end, you have to decide how many draws you want to participate in and then enter the combo.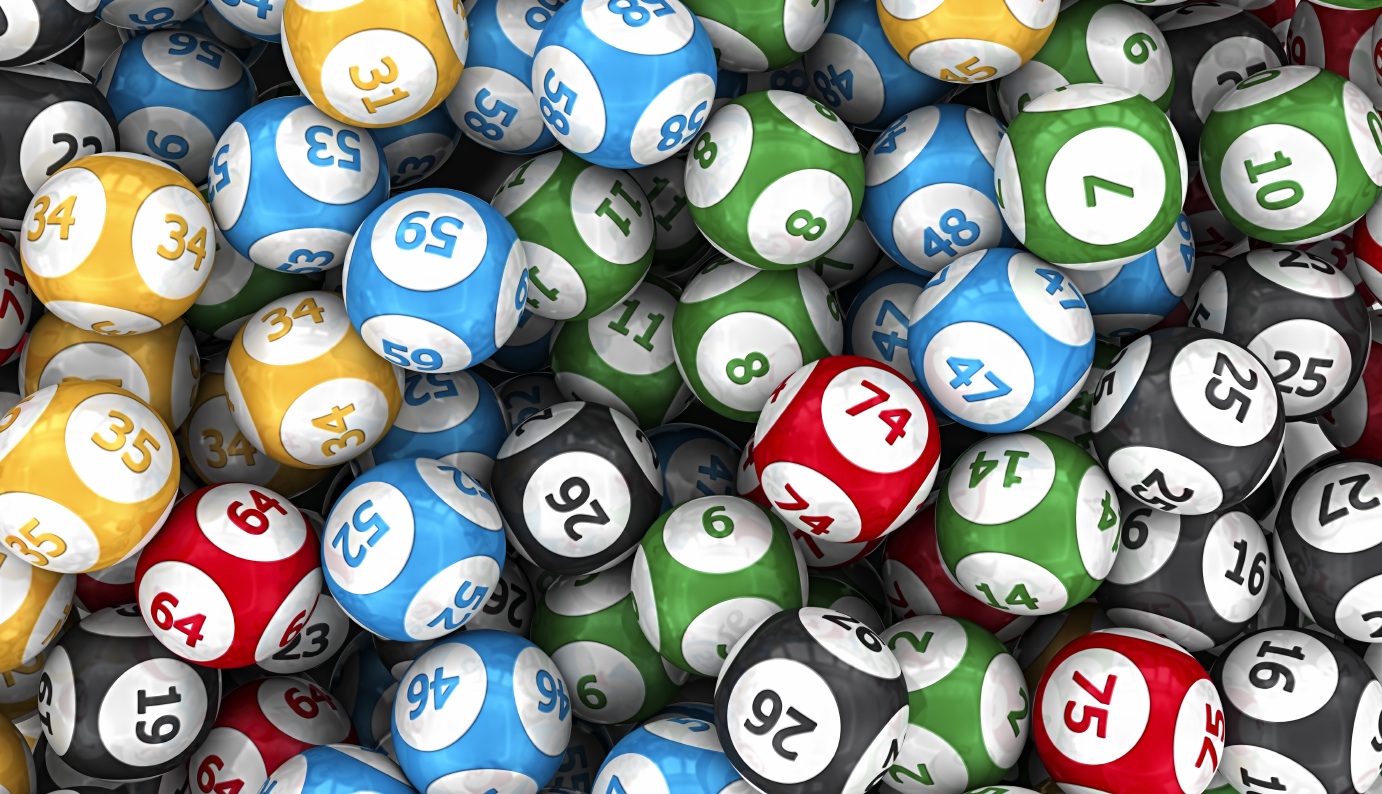 What Lotteries are Available at Lottery Heroes?
Perhaps, one of the most important questions that you need to ask about the lottery agent before signing up with them is about the lotteries they offer to you. When you are considering Lottery Heroes as your final choice, you will be pleased to know that they are offering a satisfying number of 21 of the biggest and most prominent lotteries in the world. This is definitely up to par with their competition because the list comprises of some of the most highly coveted lotteries in the U.S., such as the Powerball, Mega Millions and others.
In addition, the lineup at Lottery Heroes also includes some big names from European brands, such as Euro Millions and EuroJackpot, amongst others. The complete list of all 21 lotteries that the agent offers are mentioned below:
Powerball
Mega Millions
Euro Millions
EuroJackpot
SuperEnalotto
Oz Powerball
El Gordo
La Primitiva
6 aus 49
Cash4 Life
Florida Lotto
Irish Lotto
New York Lotto
Oz Lotto
France Lotto
Mega-Sena
Lotto PL
Thunderball
Lotto AT
Bonoloto
The prices of the tickets for every lottery will vary and you can check them to see which ones seem suitable to you. Likewise, the jackpot amount of every lottery will also be different and this can also be a factor in your decision. An additional perk that Lottery Heroes has provided its clients is additional information about every lottery. It is important to remember that there are different rules that apply to every lotto because the rules and regulations of every area/country are different. Therefore, you need to understand the rules before you participate. Plus, it is also a good idea to find out the winning odds and other essential details.
Lottery Heroes has compiled all this information together for your convenience on their website and it can be immensely useful for inexperienced and newbie lottery players who don't have any knowledge of how they work. Apart from that, the agent has also dedicated a complete page to the prize structures of every lottery, along with their breakdown. You can go through all of the information to understand it. Having this information handy can also assist you in choosing the numbers you want to play.
What Promotions and Bonuses do Lottery Heroes provide?
The lottery agent has added a number of different prizes and bonuses for their loyal players. They have created a VIP club, which is accessible to loyal and long-term members. They can receive all sorts of dividends through this membership. It is not uncommon for members of the club to get a chance to go on an expensive cruise, receive a scholarship or a trophy or even get a monetary prize.
Other than this promotion, Lottery Heroes also has a HEROPICK bonus for its customers. This involves giving customers an extra line for free when they buy a specific number of lines in a lottery. For instance, purchasing five lines in a Mega Millions draw makes people eligible for 1 line for free. There is a present sign that has been added to the number of lines you need to purchase to get the free offer. Likewise, if you spend more than €20 in a day, you will also receive 3 Scratchcards free of cost the following day. This gives you an opportunity to win prizes and try out different games because every day, a new game is made available.
What Side Games can you Play with Lottery Heroes?
If you are wondering what extra options you will have when you sign up with Lottery Heroes, then you can try your luck with the Scratchcards they have made available on their website. The Scratchcard selection on their website gives players a very casual option to spend an amount between €0.10 and €3, depending on how much you want to spend. There are a variety of jackpots and winning options that can be accessed with such small amounts and they require a much more modest stroke of luck, as compared to an actual lottery jackpot. Nevertheless, winning a prize would definitely make you smile and is certainly a perk you would want to enjoy.
How do you play Scratchcards at Lottery Heroes? Here are the steps to follow:
Step 1: Select a Scratchcard and decide how many times you wish to play it. Every scratch card comes with its own options.
Step 2: You can use the mouse pointer for revealing the prize under the designated symbol or you can just click on the 'Reveal All' button to show you what prizes are available.
Step 3: Upon playing the digital Scratchcard, a total of nine symbols will be revealed and you will be able to win the prize if at least 3 of them are identical. As soon as you win, the sum is credited to your account immediately.
Who can Play at Lottery Heroes?
Since Lottery Heroes is an international online lottery operator, it is open to people in different jurisdictions where they are allowed to provide their services. You can find a list of countries where they are offering their services. You will discover that lottery operators are not permitted to provide their services in some countries because local regulations do not permit people to buy their lottery tickets online. Hence, you may want to check the laws in your country to find out if you are permitted to use Lottery Heroes' services.
Other than jurisdictional restrictions, there are also age limits that are applicable. In most parts of the globe, you need to be at least 18 or order for purchasing a lottery ticket. However, in some countries, the age limit is set a bit lower at 16. Similarly, in some countries you have to be at least 21 to be able to purchase lottery tickets. Your playing eligibility will depend on where you are located, so it is best to check the restrictions in your country before thinking about signing up with Lottery Heroes.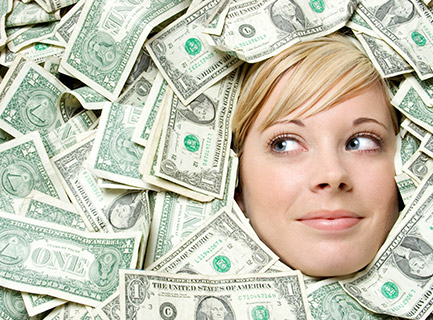 How Do you Get your Winnings at Lottery Heroes?
Once you have participated in a lottery through Lottery Heroes, you would obviously be waiting excitedly for the results. In case you win a prize in the lottery you have participated in, the operator will immediately notify you and the respective amount will also be credited in your account. This is applicable if the prize you have won is less than 50,000 euros. But, if the amount you win is higher, then you should be prepared to go through an identification verification process before they issue the sum to you. As per the Terms & Conditions of the service, this can take a couple of weeks to be finalized, so you should be prepared to wait.
After you have completed all of these steps, you just need to go to your account at Lottery Heroes and click on the My Wallet option. As long as your balance is in excess of 10 euros, you will be able to withdraw the amount with ease.
What Payment Methods are Provided by Lottery Heroes?
As mentioned above, you can withdraw your winnings through your Lottery Heroes account, but how will you get your money? Likewise, you also need to wonder how you will pay for the tickets that you want to buy. In order to make your payments or withdrawals, you have to check what payment methods are available to you. The operator allows its customers to use their debit and credit cards for deposit and withdrawal purposes. They accept both Visa and MasterCard for their clients' convenience. They are working on adding new payment options for facilitating their clients.
What Support Does Lottery Heroes Offer?
There are two detailed FAQ sections that you will find on Lottery Heroes' website, which are aimed at providing assistance to every user. One page comprises of frequently asked questions, along with their answer and the second one is basically a help center that provides knowledge to those who are playing for the first time. You can usually find your answers here, but in case you don't, the lottery operator has added some other support options for helping their clients.
You can use their given email address to get in touch or call them up on the number provided on the website. There is also an online form you can fill for sending in your query and receive a response from their agent. Lottery Heroes has also added the option of live chat for assisting customers immediately.
Conclusion
When you put all of this information about Lottery Heroes together, it can be safely concluded that this online lottery operator is fully legitimate and can allow you to try your luck in numerous lotteries easily.