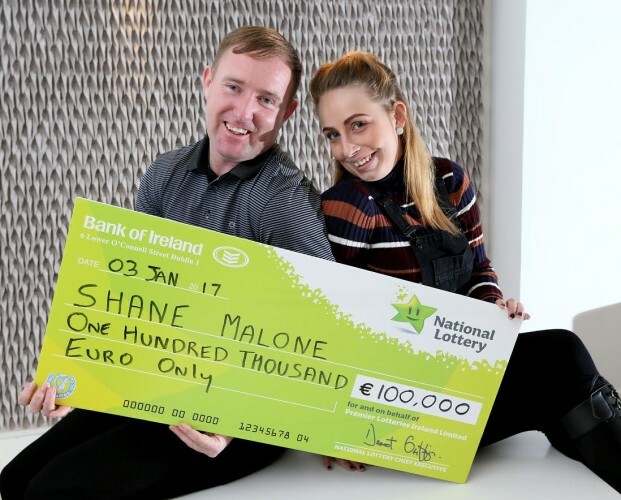 A MAN WHO was left with just 60 cent in his bank account after Christmas has won €100,000 from the National Lottery.
The man, who has just recently graduated from college and is looking for a job, said that the timing of the win "couldn't be any better".
"I looked at my bank account after the holidays and I had .60 cent left after all of my spending over Christmas," he said.
The man, who has requested anonymity, was one of four people to win €100,000 in the National Lottery's Christmas Millionaire Raffle.
He already has plans for what he wants to do with the money.
"I want to get a car but I just failed my driving test so I will have to wait for a while yet before I get one," he said. "I'm going to surprise my girlfriend and my family with a short holiday next week to celebrate properly."
Another one of the four people to win €100,000 has also come forward. Shane Malone, from Ballymun in Dublin, claimed the money earlier today – on what also happens to be his birthday.
"I still cannot believe I have won," he said. He picked up the winnings at the National Lottery with his girlfriend, Emma.
"We are going on holidays together in a few weeks so at least we will have some pocket money," he said.
"We want to buy a house together in the near future so this money will go some way to making that dream come true."
The winner of the €1 million Christmas Millionaire top prize bought the ticket at the Topaz service station on the Lower Tivoli Road in Cork on 21 December.
Article from: http://www.thejournal.ie/man-won-money-national-lottery-3169097-Jan2017/