Royal C Bank Cryptocurrency Promotion! Want to Win 1 Free Bitcoin?
Royal C Bank Bitcoin Promotion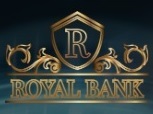 Want to Win 1 Free Bitcoin? Royal C Bank [https://www.RoyalCBank.com] is launching their own monthly Bitcoin raffle for depositing traders! In the world there are millions of cryptocurrency owners and traders that have seen the future of the crypto world and know that popular cryptocurrencies sush as Bitcoin and Ethereum are one of the best investments in the financial markets right now. Many traders known as HODLers buy up Bitcoins and keep them, holding onto them, knowing that their price will only keep rising and maybe even be worth hundreds of thousands of dollars each, one day in the future.
How To Win the Royal C Bank Bitcoin Raffle
Royal C Bank Bitcoin broker is now launching their own Bitcoin lottery next month, giving away 1 BTC per month to one of it's lucky new traders. The cost to enter this lottery? With a minimum deposit of $250 (which you can use to buy cryptocurrencies or trade in stocks, indices and more) you get the chance to win 1 Bitcoin which is worth $7,133 at this moment according to CoinMarketCap:
Current Bitcoin Trend
The current Bitcoin price seems to be in an uptrend but the price is extremely volatile still as always. So if you win the Royal C Bank Bitcoin raffle next month you will be winning a whole lot of money, which you can either withdraw back to your bank account or credit card, or use the 1 Bitcoin to continue trading and maybe even double or triple your profit in just a few months. In the past Bitcoin has climbed all the way up to over $19,000 and ever since it became so popular many online lottery websites have begun to launch their own Bitcoin raffles.
Royal C Bank Is Starting This New Trend Among Brokers!
Cryptocurrency brokers usually do not enter the lottery arena as gambling and trading are 2 totally separate experiences – now Royal C Bank is bringing the two experiences together giving their traders an equal chance to win 1 Bitcoin worth thousands of dollars, even if they are not expert traders – so say the least, we at LotteryTicketWorld really like this wonderful promotion!
How To Sign Up For The Raffle?
To sign up for the raffle go to RoyalCBank.com and sign up for a trading account, deposit the minimum required amount of $250 for a live trading account and you get to enter the raffle. Each month 1 trader will be chosen randomly and will receive a phone call letting them know that they are the winner!